Free your hands and enjoy movies or musics from your phone in car during a long and tired trip.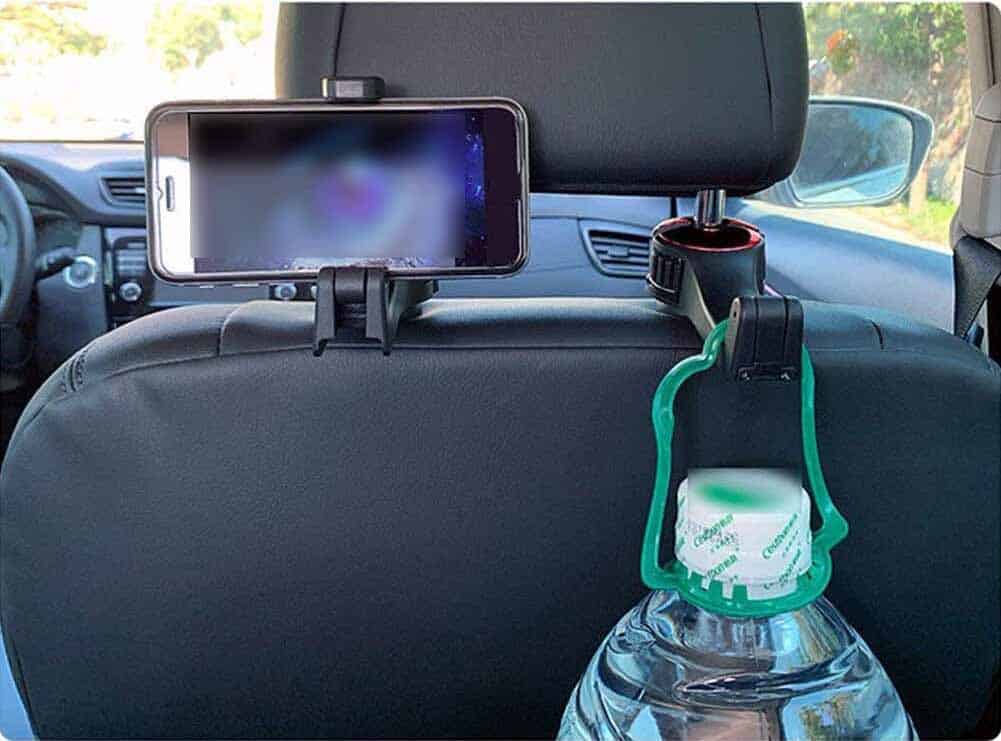 Features:
☑ 360 Degrees Rotated Car Seat Headrest Hook. Our car holder for purse and phone can be rotated 360 degrees after installing, which provides you with easy adjustment to the headrest hook as you need. You can also hide the hook when not use.
☑ Sustainable Material Headrest Car Hook. Our car headrest hanger hook created with ABS plastic and silicon rubber which provides you tight hold and durable strength. The upgrade lock increases the tightness of the grip, so no need to worry about the drops.
☑ Adjustable & Fixable Lock Catch Fit for All Headrest. We have designed a three-position adjustable lock for this car headrest hooks, which can be applied to the size of the pole under different car headrests. At the same time, it also solves the problem that the old car hooks headrest hangers will shake.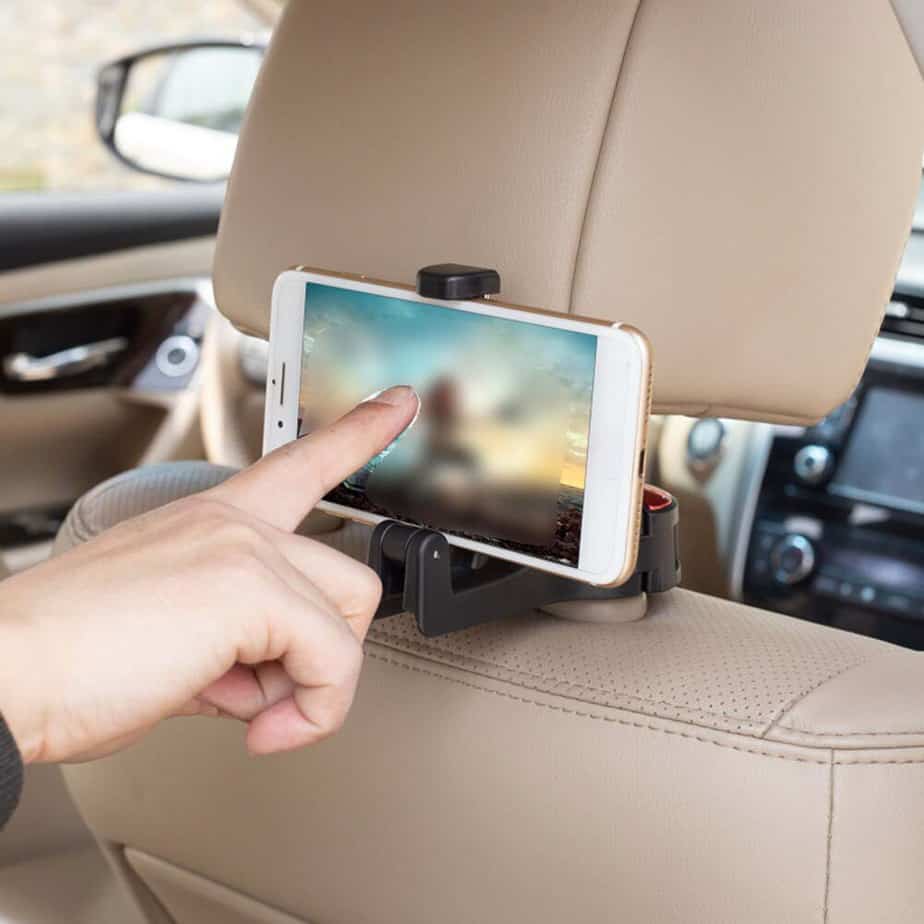 Material
– high-quality ABS materials and quality silicone.
Package Includes:
– 2Pcs Car Headrest Hooks With Phone Holder