Multifunctional Cleaning Slime
CLEAN ANYTHING – This slime cleans any surface of your home in addition to high-tech office equipment like keyboards and sections of your car interior like the air vents. It can reach spots and gaps and penetrate into any corner for a deep, thorough clean.
ECO-FRIENDLY MATERIALS – Made of biodegradable, eco-friendly glue that's not sticky, this cleaning glue is extremely user friendly. A light lemon-fresh fragrance leaves a just-cleaned scent wherever you use it. (Note: the cleaning slime is not safe to eat, so PLEASE KEEP IT AWAY FROM CHILDREN).
REUSABLE – Use this versatile slime over and over without ever needing to reach for a paper towel or cleaning wipe. When you're done cleaning, just put the slime back in its box and keep it in a cool place. Once the slime starts turning a dark color, you'll know it's time to throw it away and repurchase. (NOTE: Don't wash the slime with water).
MULTI-PURPOSE FOR MORE CLEANING – Perfect for your computer keyboard, phone, keys, iPad, TV remote, video game console, speakers, fan grill, air conditioning vent, car air vent, automobile dashboard, window sill, and more. Use on just about anything and everything.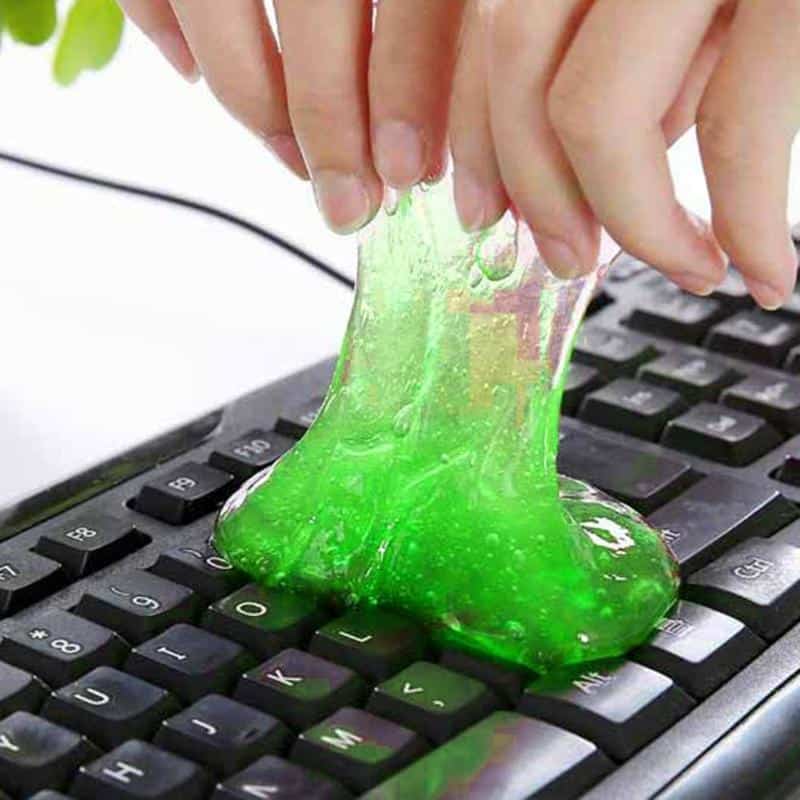 Features:
✅ Soft and easy to use.
✅ Picks up dust and dirt from computer keyboards, mobile phones, printers, and more.
✅ Does not leave a residue, keeps your hands clean, disinfects surfaces.
✅ Catches dirt and kills over 80% of germs.
✅ Environmentally-friendly, 95% biodegradable.
✅ Can be used many times until the cleaning compound turns a dark color.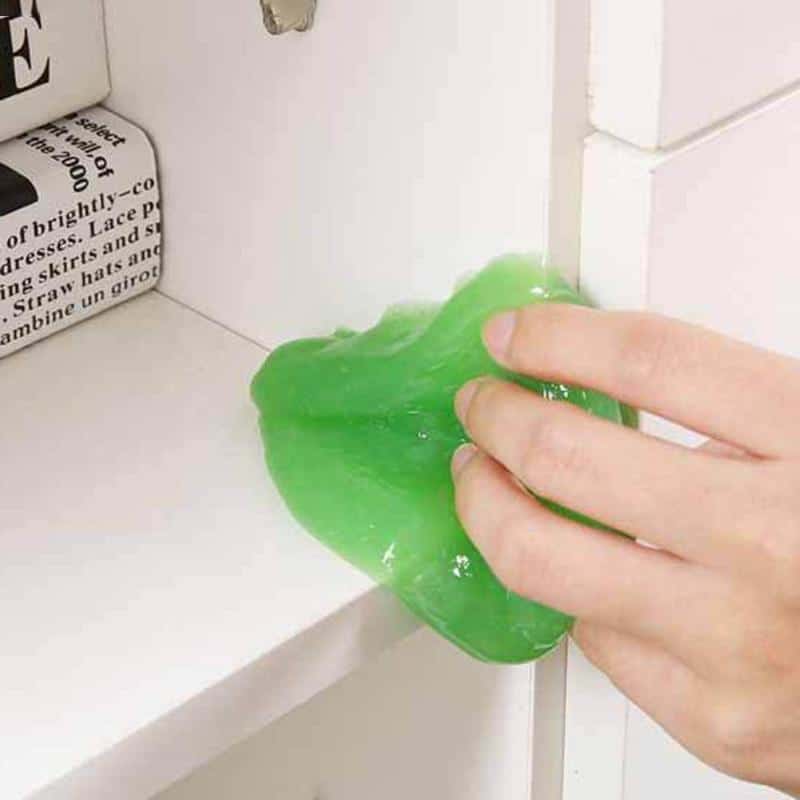 Specifications:
Material: Glue
Color: Random
Size: 6.7 x 4.53 in / 17 x 11.5 cm
Get yours now!