Gain easy access to your car rooftop or roof rack with the Universal Car Footstep!
Simply hook the Universal Car Footstep over the U-shaped hook on the door striker of each car's front door.
Load and strap down cargo bags, boxes, canoes, kayaks, skis, snowboards, and bikes to the car roof all with ease.
Use this handy step even to wash your vehicle's roof.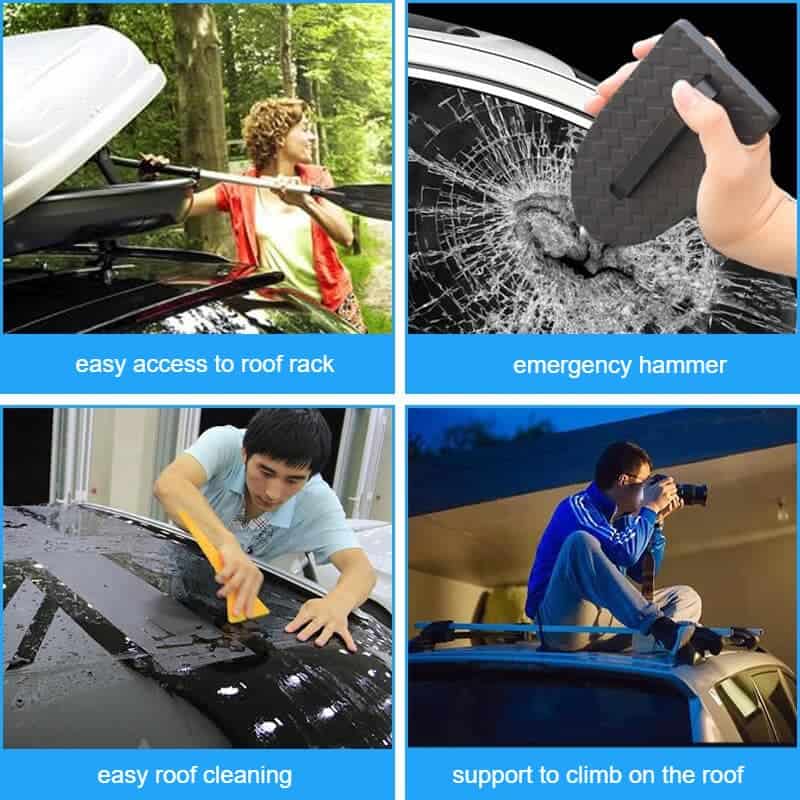 Discover a safe and comfortable platform for your feet for safe access to your vehicle's room for storage, strapping down items, and cleaning. This unique step also eliminates dirty shoes on vehicle seats and the need for step stools or ladders. If you are short or your vehicle is tall, the Universal Car Footstep also makes getting your gear on or off your car's roof a breeze!
The Universal Car Footstep can be attached and is ready to use in seconds. When you're done, simply unhook it from your door striker's hook and you're ready to stow and go!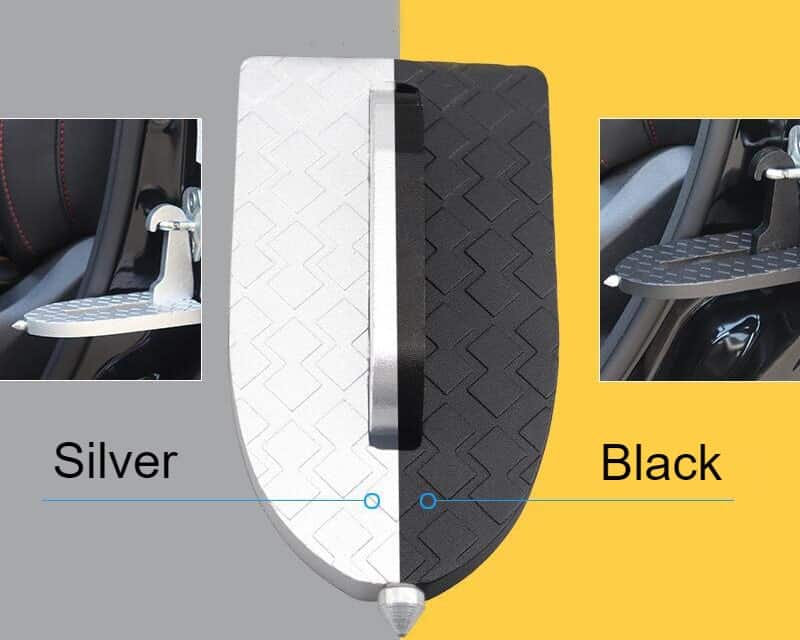 🚗 The step doubles as an emergency hammer
🚗 Its non-slip design is great in any kind of weather
🚗 Includes a guard strip sticker to protect your car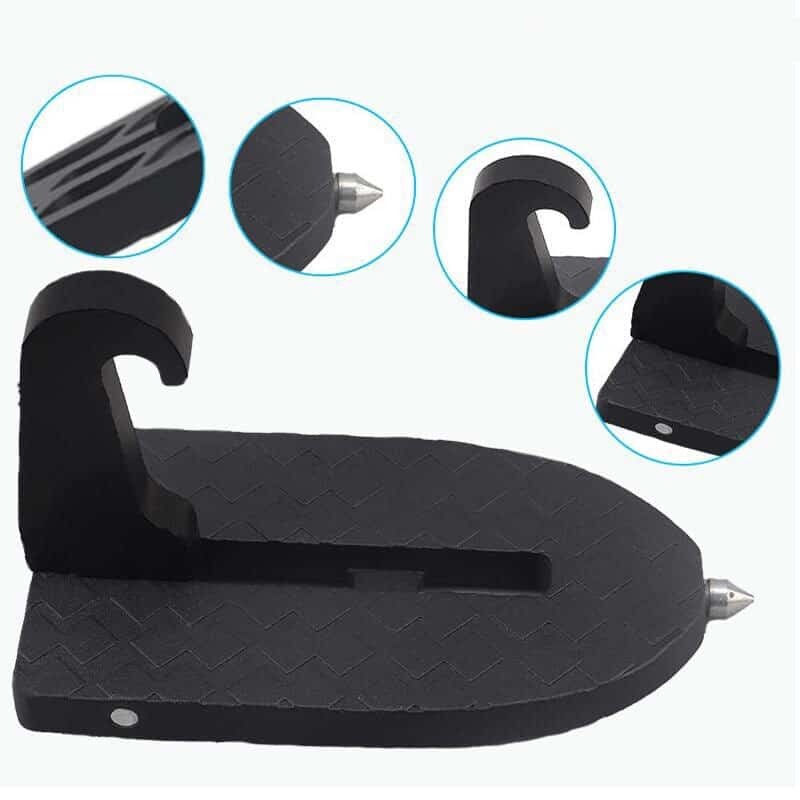 Step Up Confidently
Our step supports up to 440lbs / 200kg.
Per government safety testing protocol, every vehicle door latch must be able to withstand a vertical force of 2,500 pounds and a horizontal force of 2,000 pounds without failure. The Universal Car Footstep is built to such standards to help avoid damage to your car or injury to yourself (or other users).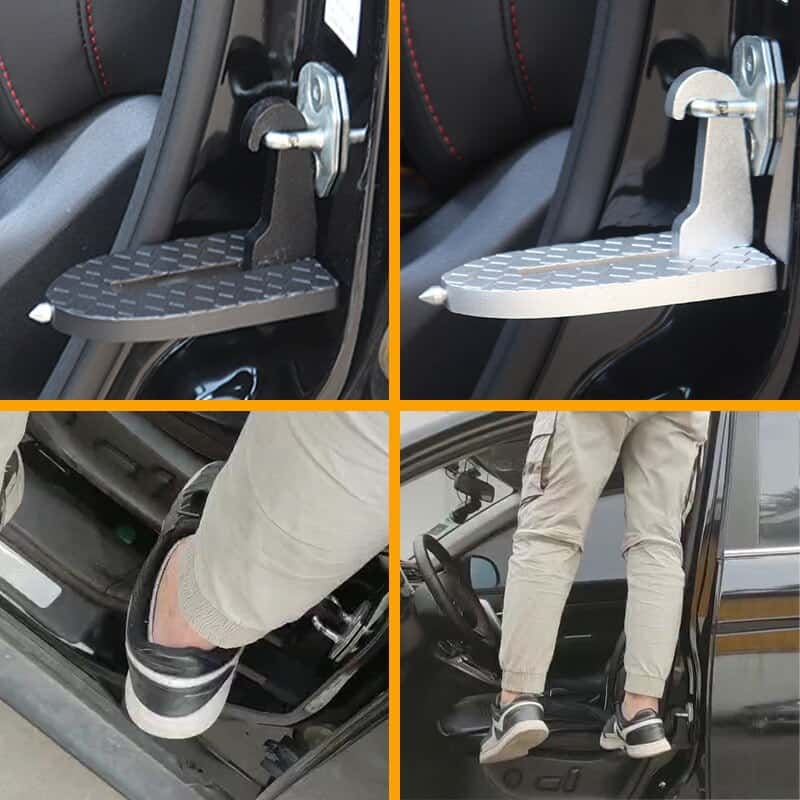 Material: Aluminium Alloy.